DEPARTMENTS /
Bulk
Choices' Bulk Foods Department proudly carries almost 400 products from the finest growers and producers around. We have products for all of your everyday needs, from baking to soup bases to snacks. In true Choices spirit, our Bulk Foods Department offers a complete selection of both organic and conventional products for your convenience. Our bulk foods are available in pre-packaged retail bags as well as per gram pricing. Buy bulk and save!
As always if you can't find something, please ask in store and we will do our best to source it for you.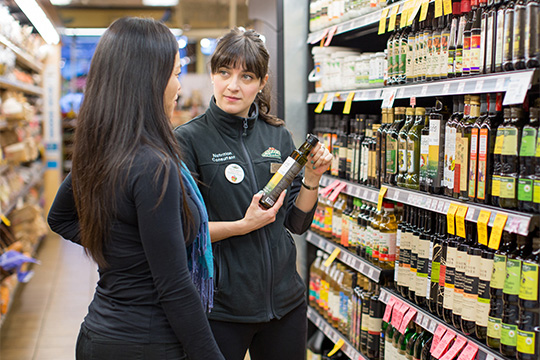 A Personal In-Store Nutrition Tour
Hungry for knowledge? Sign up for a fun and informative Store Nutrition Tour at your local Choices location. Hosted by a member of the Choices Nutrition Team, you will learn how to choose healthy and delicious foods no matter what your unique dietary needs are.