DEPARTMENTS /
Deli
Are you searching for a quick, delicious and healthy meal? Would you rather spend time with family and friends than over a hot stove? Choices' Healthworks Deli would like to be your sous chef! Check out our terrific selection of low-fat and organic cheeses, organic deli meats, delicious salads and freshly made sandwiches. We have hundreds of healthy and tasty meal options that are ready for you to take home or eat on the go.
Are you hosting a party? Our Healthworks Deli is the perfect choice to cater your important event. Order in person at any Choices locations or by phone. We kindly request 48 hours' notice for all catering orders and 24 hours' notice of cancellation. We're happy to deliver, but please note a small fee may be applied (rates start at $10).
We would be happy to work on custom menus for you. However, we do ask for additional time for preparations where necessary. Additional charges may also apply.
For more information on our catering services, please visit our Deli at your local Choices.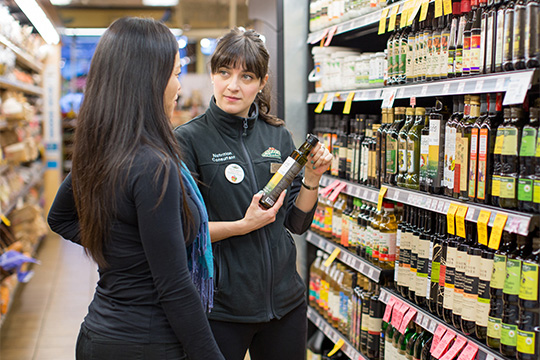 A Personal In-Store Nutrition Tour
Hungry for knowledge? Sign up for a fun and informative Store Nutrition Tour at your local Choices location. Hosted by a member of the Choices Nutrition Team, you will learn how to choose healthy and delicious foods no matter what your unique dietary needs are.