DEPARTMENTS /
Wellness
We are industry leaders in providing support and knowledge for natural, alternative living. There is a continual stream of natural health care products breaking into the market daily. Our Wellness experts will help you decide which products suit your needs and lifestyle and are here to provide support every step of the way.
What sets us apart is our people. All of our Wellness staff have a wealth of education about the natural health care industry and plenty of experience to help you make informed decisions about your health. We keep up-to-date with the current and changing trends in the natural health care sector including regular continuing education classes for our staff to build on existing product knowledge. Our Wellness specialists can also offer advice on what types of foods will best complement your holistic lifestyle.
Choices Vitamins & Supplements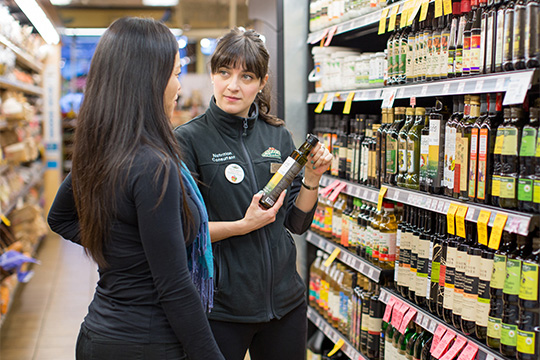 A Personal In-Store Nutrition Tour
Hungry for knowledge? Sign up for a fun and informative Store Nutrition Tour at your local Choices location. Hosted by a member of the Choices Nutrition Team, you will learn how to choose healthy and delicious foods no matter what your unique dietary needs are.