DEPARTMENTS /
Bakery
Choices' skilled team of Artisan and Red Seal bakers work tirelessly every day to bake delicious organic breads and treats for you. At our bakery in South Burnaby, they're up with the sun to create a wide range of fresh and delicious breads from scratch. Beyond the typical sandwich loaf and baguette, our bakers also make exotic artisan breads that are utterly delicious and unique to Choices.
If you're looking for something elegant for after a dinner party, or maybe just a scrumptious treat, our bakeries also make dozens of sweet treats and pastries. Fluffy cakes, chocolatey cookies and adorable cupcakes are freshly made just to satisfy your sweet tooth. If you're looking for something a little healthier, we also make our own granola and muffins.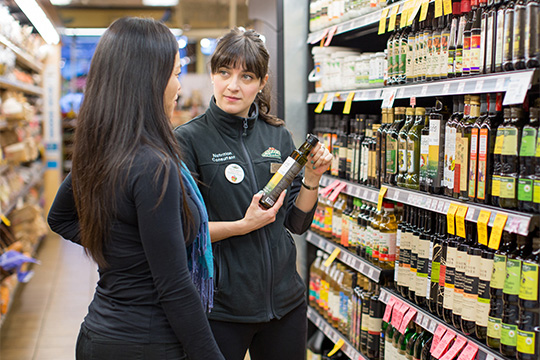 A Personal In-Store Nutrition Tour
Hungry for knowledge? Sign up for a fun and informative Store Nutrition Tour at your local Choices location. Hosted by a member of the Choices Nutrition Team, you will learn how to choose healthy and delicious foods no matter what your unique dietary needs are.