Search results
Cabbage - Sui Choy, Fresh, 1.48 Kilogram, $8.09 avg/ea
A Chinese Cabbage also Known as Napa Cabbage. A Mild Taste and a Soft Texture when Cooked, and it's the Key Ingredient in Korean Kimchi. Best used in Stir-Fries and Soups. Also Great Eaten Raw.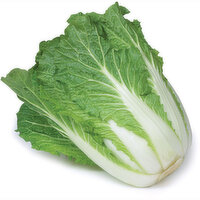 Cabbage - Sui Choy, Fresh, 1.48 Kilogram
Open product description
Final cost based on weight
Can't find what you're looking for?