Choices Star of the Season Report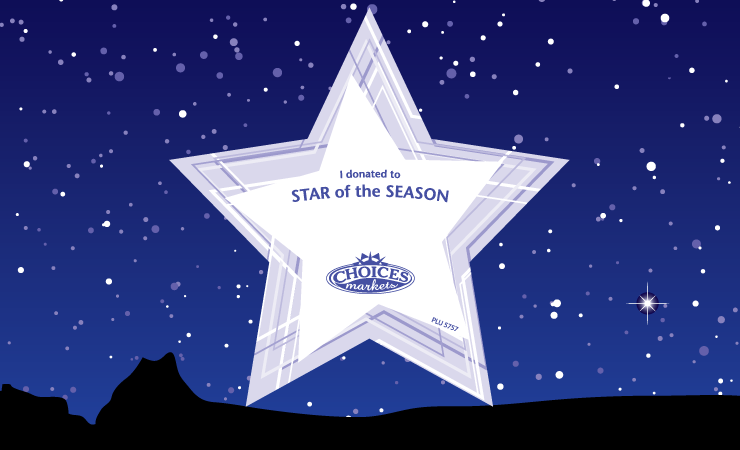 Each holiday season, Choices' holiday charity campaign kicks into high gear. From November 15th to December 24th, the cashiers at each Choices Markets location will be selling stars to raise funds for local neighbourhood houses. These neighbourhood houses are dedicated to helping those less fortunate in our communities, and this is just our way of helping to give back.
This year we are proud to announce that we were able to raise $54,200 for local food banks and community neighbourhood houses. Thank your our customers for showing their generosity this holiday season.
Choices Star of the Season program supports: