Star of the Season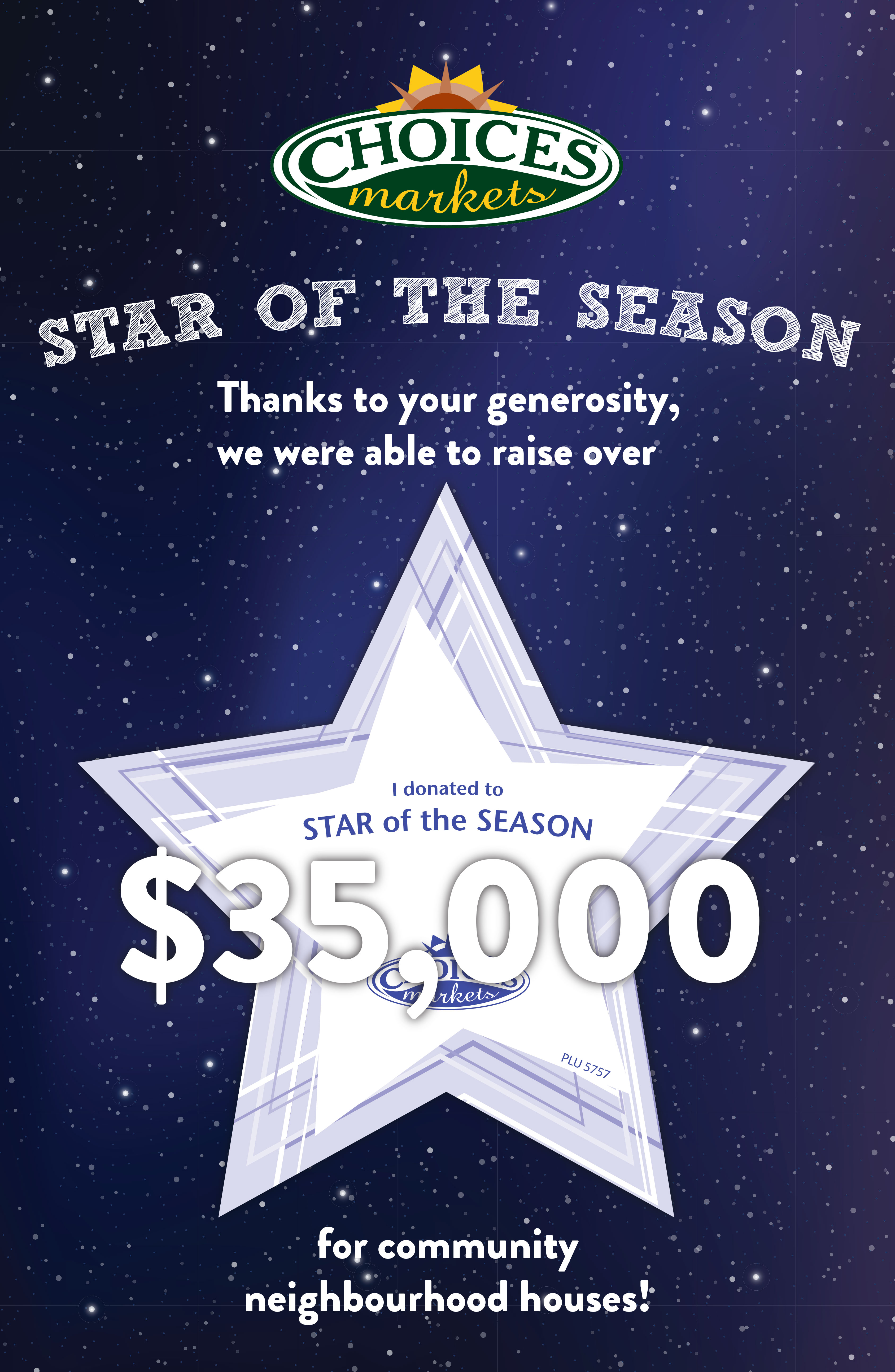 Thank You!
Thanks to your generous donations in November and December, we were able to donate $35,000 to neighbourhood houses across Metro Vancouver, Abbotsford and Kelowna!
The Star of the Season initiative helps support the growth of healthy communities and enrich the lives of families in need during the holiday season. Along with this cash donation, Choices also donated food hampers to each neighbourhood house so families could enjoy their holidays.
From all of us at Choices Markets, thank you for your support.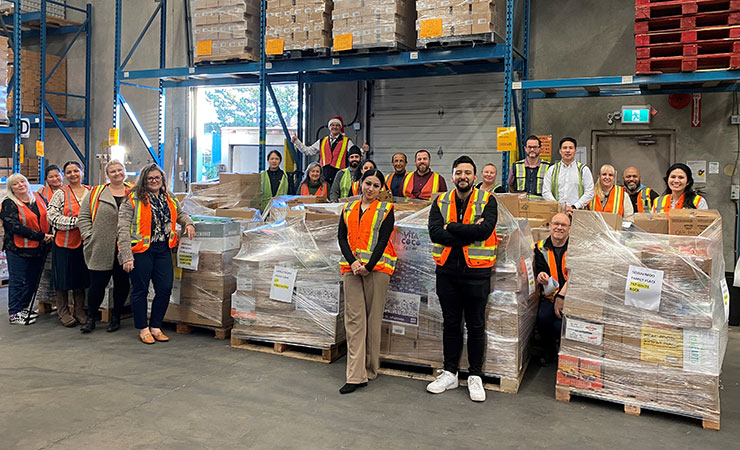 All proceeds are donated to ten different organizations: