ABOUT US /
Choices' Own Products
At Choices Markets, we expect a high standard of quality for the products we carry. That's especially true for our very own items we produce in-house. We have to feel proud of any product we'd put our name on, and because of that, you can expect only the finest when you open our packaging. We have a large variety of items available, from organic milk from grass-fed cows and fresh handmade granola, to rich organic cheese and alternative flour baked goods made with wholesome ingredients.
Whenever possible, we use organic, fair trade and local BC ingredients in our products. We're proud to have them on our store shelves and we hope that you'll be proud to stock them in your pantry.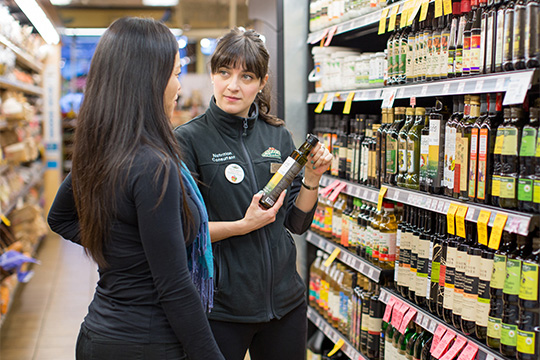 A Personal In-Store Nutrition Tour
Hungry for knowledge? Sign up for a fun and informative Store Nutrition Tour at your local Choices Markets location. Hosted by a member of the Choices Nutrition Team, you will learn how to choose healthy and delicious foods no matter what your unique dietary needs are.