Harvest Special
CAMPAIGNS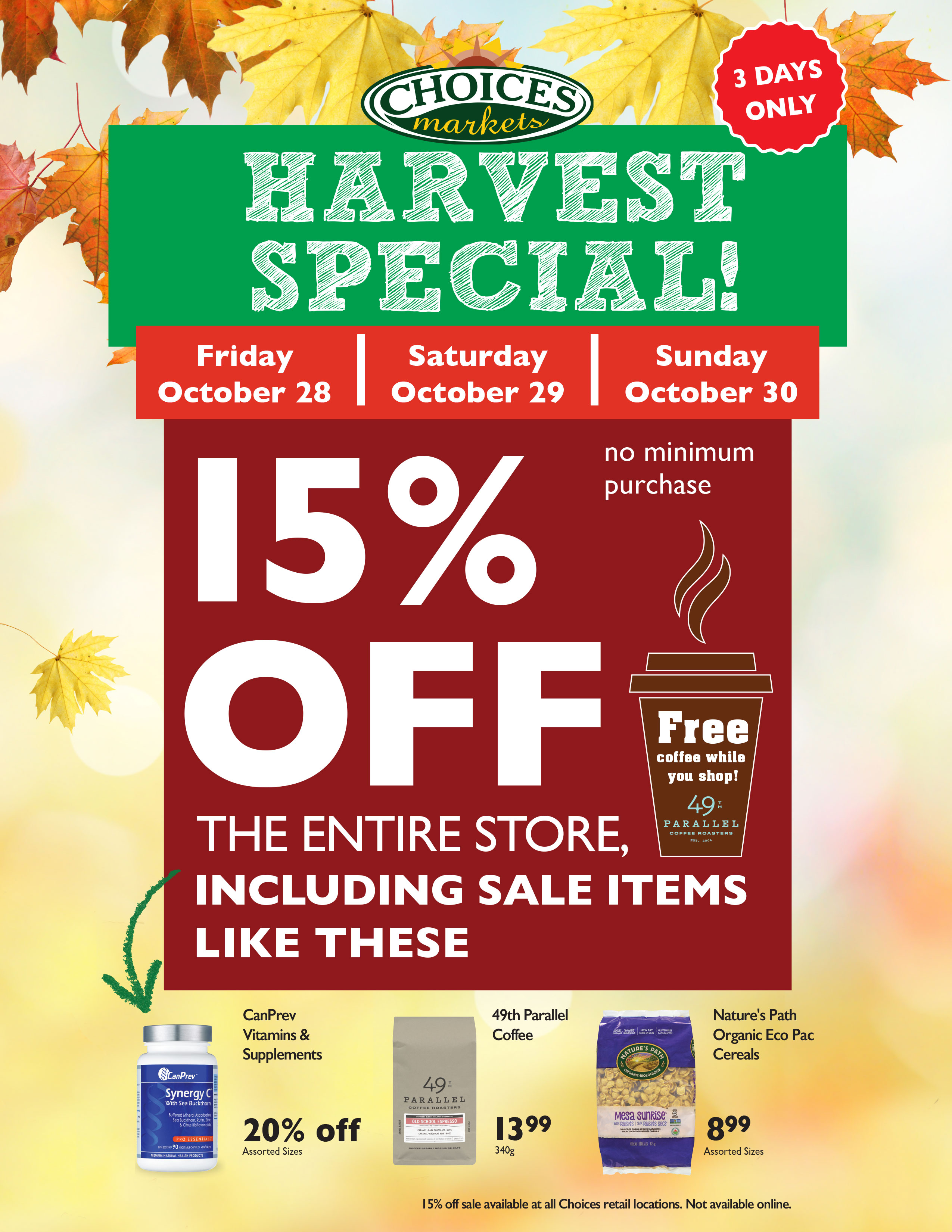 This weekend, Choices is offering a special 3 day sale on everything in the entire store!
Friday, October 28th, Saturday October 29th and Sunday October 30th enjoy an additional 15% off all items including sale items.
Free coffee from 49th parallel will be served in store while you shop as well.
No minimum purchase necessary, not available online.